Do you wanna watch a sequel? Because For the First Time in Forever… or like, 6 years… the media sensation that is Frozen will return to our screens in the form of a fully-fledged sequel!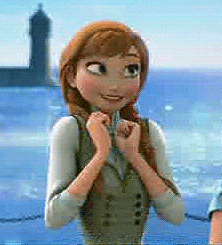 After the success of the first film and the animated short Frozen Fever, Disney had quite the legacy to build upon, and they just couldn't Let it Go.  The first movie brought seemingly endless awards and accolades, as well as a set of record-breaking titles; Frozen is the highest-grossing animated film of all time, the third-highest-grossing original film of all time, the ninth-highest-grossing film of all time, the highest-grossing film of 2013… the list goes on.
In addition to this, the social media output was unparalleled for an animated 'kids' movie – from memes to mass debates to YouTube sensations, and, of course, Adele Dazeem.
As well as confirming the release dates of Star Wars: Episode IX, Toy Story 4 and other huge titles, Frozen 2 has been set for release on Wed 11/27/19. It's hard to guess right now which direction Frozen 2 will go down. Amidst rumours of Elsa's sexuality and Anna's relationship status with Kristoff, there are some huge opportunities for Disney to take their legacy to the next level through the sequel. Some movies are just worth melting for. Or waiting for.
Facebook Comments