Title: Star Wars Battlefront 2
Developers: RUMORED EA Dice and Motive Studios
When EA released Star Wars Battlefront in November of 2015, many fans of the franchise across the world were stunned and amazed by the graphics, expandability and the way that the game captured the real 'feel' of Star Wars… but it didn't have a campaign-based single player mode. D'oh.
In a market permeated by beautiful games, stunning plots and mind-blowing mechanics, a well-polished game that somehow still feels like a demo does little to stimulate the spoiled customers, and so Star Wars Battlefront left many feeling a little let down.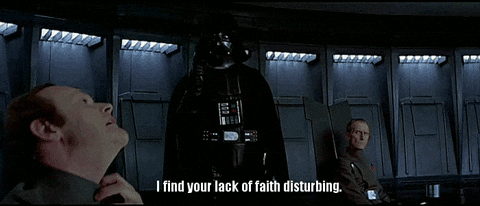 But there may be a Rey (sorry, not sorry) of hope for Star Wars fans and gamers alike; rumours have been circulating the market for some time, suggesting that Fall 2017 could bring a sequel to the table.
EA may not have mentioned as anything set in stone when it released its headliners for the first quarter of this year, however in an earlier earnings conference call, a representative placed the supposed sequel as upcoming in the third quarter of this year.
But what can we expect from this upcoming release? For one thing, it's safe to assume that producers EA Dice and Motive Studios will have learned from their mistakes with the previous game and integrate some sort of campaign mode, considering it was an intended feature in the first game and was only scrapped due to time constraints.
Another element that may be added is current content from both the spin-off series and third trilogy, seeing as the first game focussed more so on the original material produced by LucasFilms. It could be amazing, for example, to relive the battle scene from Rogue One upon the beaches of Scarif as part of a multi-player match, or to traverse the stars as part of a dynamic new plot. Or any old plot, really. It's pretty well established that Star Wars can get away with anything these days.
Only time will tell if the sequel will indeed be produced in the lead up to the next movie, and even then if it will heal some of the flaws in the original game. Until then, we'll have to wait with baited breath for the next announcement to be made by EA Dice, and with the upcoming EA PLAY event in June, fans may even get the chance to get their hands on early material months before release. All that is certain, however, is that EA has tapped into a goldmine of potential when it comes to developing games in this expansive universe.
Facebook Comments